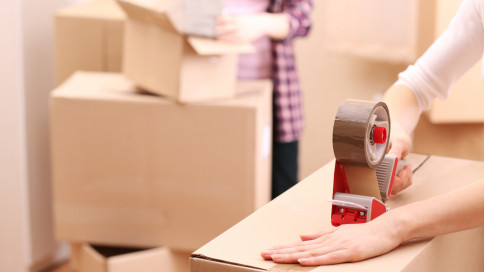 Smooth Movers, located at 5543 A1A South, St Augustine, Fl, has provided quality moving services to families and businesses since 2013. We are licensed and insured. We always go the extra mile for our clients, whether that means staying late to help with rearranging furniture, working nights and weekends to accommodate your busy schedule, or simply making sure that everything is "just so" for your relocation.
Perfection, and the seamless transition to your new location is our goal. We are thankful for our clients and community and put our small town values into everything that we do; no matter if you're moving three truck loads across the country, or three pieces of furniture down to the basement.
Smooth Movers takes a different approach to the moving business than many of our competitors. Offering exclusive use of our trucks (just your stuff on our load!), expedited delivery at no additional cost, and service that is bound to leave you with a smile. MOVING IS ALL WE DO! By eliminating much of the overhead of larger van lines, we are able to pass on tremendous savings to our customers, often resulting in substantially lower rates than the competition. This also allows our team to be completely focused on what we do best: successful relocations and complete customer satisfaction.